Company
About us?
Cortijo Aparicio is a family business located in Almedinilla, a village in the Cordovan Subbética mountain range. The business owes its name to our grandfather JOSE APARICIO, whose love of the countryside and especially of the olive grove is our greatest legacy. Passionate about the world of oil, we want to continue the tradition and the good work in our fields to obtain an oil of extraordinary quality, made with the utmost dedication and care.
In short, Cortijo Aparicio has proven its ability to adapt to market changes, acquiring experience for decades that come to show that we are passionate about new challenges, always seeking change, innovation and learning, but without losing the knowledge of the tradition, vying to always offer the best oil to our customers.
 "Always working in the pursuit of perfection in our products."
Our olives trees
The incredible thing about an oil, is that it is unique. There are no two exact same oils, even when their olives come from the same farm, with the same type of land and orientation, of the same variety or that have been developed under the same climatic conditions, even when the extraction process is the same … All these are factors that make that oil unique.
The different varieties of our olives make that from the juice obtained in their grinding result the different varieties of our oil.
With fruits of the highest quality, from the production of olives of the farms Cortijo Aparicio we obtain an extra virgin olive oil, magnificent and incomparable. Our olives are picked at the optimum time of ripening and pressed on the same day of harvesting, avoiding contact with the ground, which defines a process that maximizes the quality of our oil. As a result of this meticulous work, we obtain an excellent, all natural product with marked personality, exquisite taste and fragrance, related to the urgency of its harvest. Our oils have a large body with a beautiful golden yellow color with intense green reflections at the beginning of the season.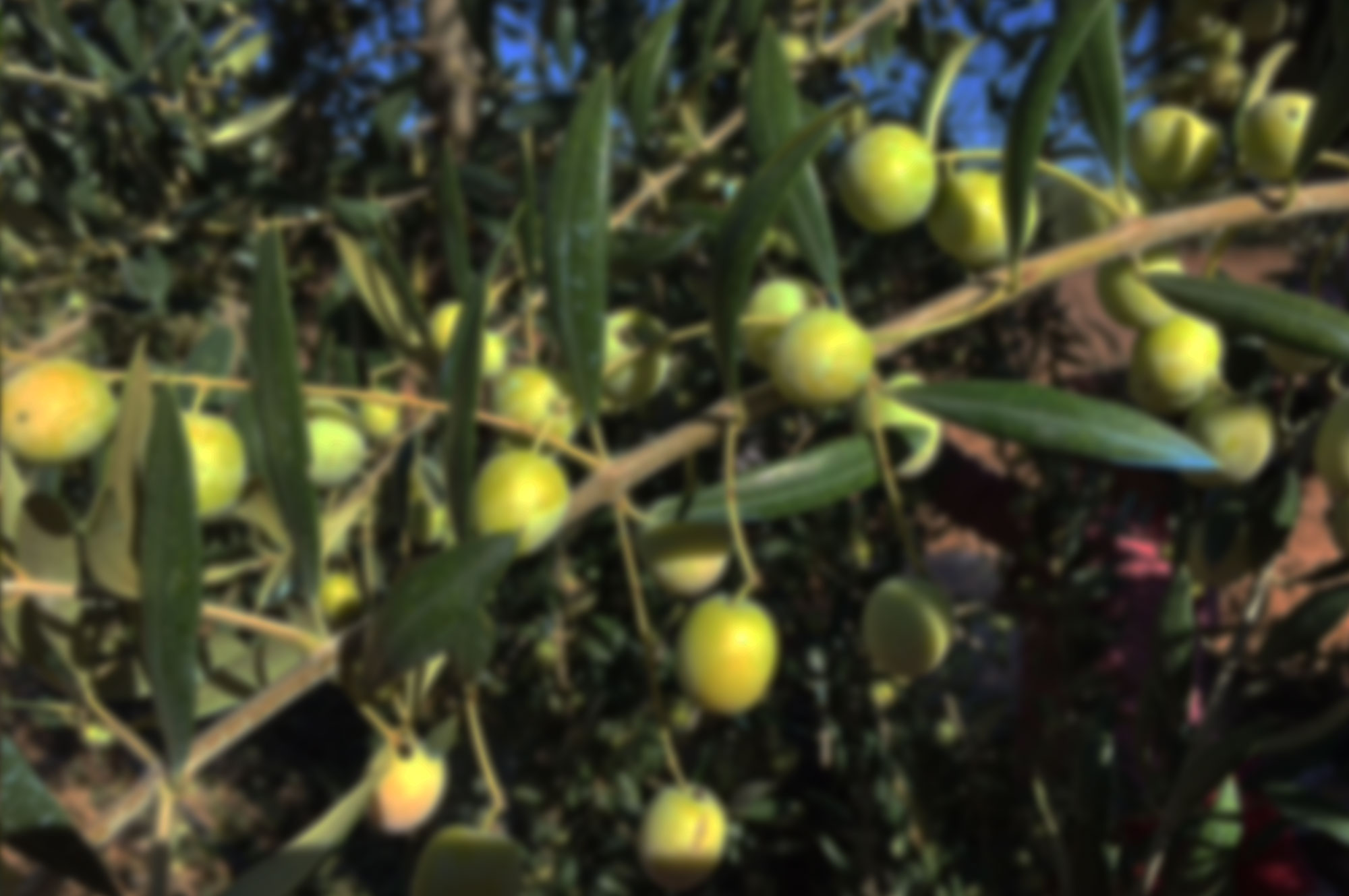 Passion, tradition, innovation, exclusivity
Our Olive Oils
The extra virgin olive oil is the protagonist of our culture, especially in our land, where it is one of the main referents of the famous Mediterranean diet, being a valuable ally against aging, taking care of your health due to its antioxidant and heart protecting properties.
It is important to distinguish between "variety" and "quality" in Olive Oils: two different species of olive will produce different varieties of oil that may however be of identical quality. Each variety of oil has the organoleptic characteristics of the fruit used in the extraction of its oil.
Cortijo Aparicio with its full range of olive tree varieties focuses on the production of three monovarietal oils which are: Picudo, Arbequina and Arbosana, which come from a single variety of olives as this highlights the sensorial characteristics of the variety and a mixture of two or more monovarietal oils such as Hojiblanca and Picual, in concrete proportions to complement and model the sensorial characteristics of the resulting oil, thus enriching the sensitive experience of the consumer.
The result of all this know-how, our love for olive trees and oil, and the respect for an increasingly demanding consumer, is our Premium Extra Virgin Olive Oil Cortijo Aparicio.
"An exclusive gourmet jewel, dedicated to the delight of the most exquisite senses and palates."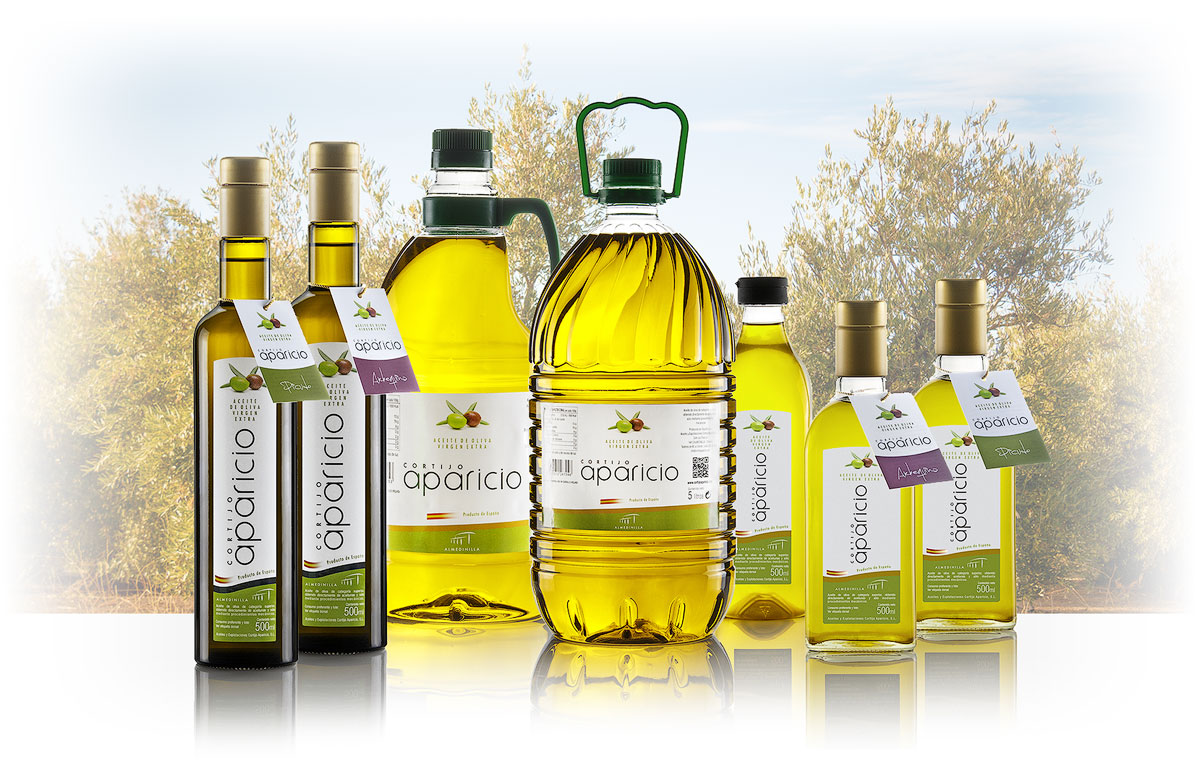 Picudo
Also known as Carrasqueña de Córdoba. Its oil is delicate to oxidation and is characterized by its fluidity, fruity green and its fragrance. It is a very fruity oil, with a slight taste of green apple, green leaf flavor and exotic fruits, balanced in the bitter and spicy, light ripe almond flavor and fresh wood, which provides a very defined personality.
Arbequina
It is characterized by its fluidity and its extraordinary fragrance. It is a very fruity oil, with a slight apple flavor, grass green, slightly bitter and spicy, with a sweet taste. It is a smooth and very fluid oil in the palate, being specific attributes the green almond, fresh fruit, and freshly cut grass flavors.
Arbosana
The oil produced is of intense fruity green, with notes of leaves and vegetables. It usually has secondary aromas reminiscent of ripe fruits, flowers and honey. To the palate, it is very complex and presents a good balance between sweetness, spiciness and bitterness, with a clear final astringency, which enhances the perception of green-type retro nasal notes.
Picual
It has a strong personality, presenting specific sensorial nuances that make it easily identifiable. It is a fruity, fragrant oil with positive attributes of bitter, spicy and astringent flavor that soften over time. As specific attributes, stand the fig and fresh wood flavor that provide its great personality.
Hojiblanca
It has very defined sensorial characteristics. In its sensorial description it gives oils of intense green color, with aromas of ripe fruits and memories of avocado, with a slight apple flavor, green grass, a little bitter although sometimes spicy and sweet. It is a mild oil in the mouth and ripe almond flavor.
Contact
In compliance with Organic Law 15/1999, dated 13th December, on the Protection of Personal Data, we inform you that your personal data included in this form will be included in the files under the responsibility of Oil and Exploitation Cortijo Aparicio S.L. Registered in the General Registry of Data Protection of the Spanish Data Protection Agency, and will be treated in order to manage your query. They can also be treated to keep you informed of your news, commercial or otherwise, and their various promotional offers. At any time you may exercise your rights of access, rectification, cancellation and opposition, provided that it is identified correctly, writing in writing to Aceite y Explotaciones Cortijo Aparicio S.L. At the address: C / Las Orias s / n, 14812 Almedinilla (Córdoba) or to the email address: [email protected]